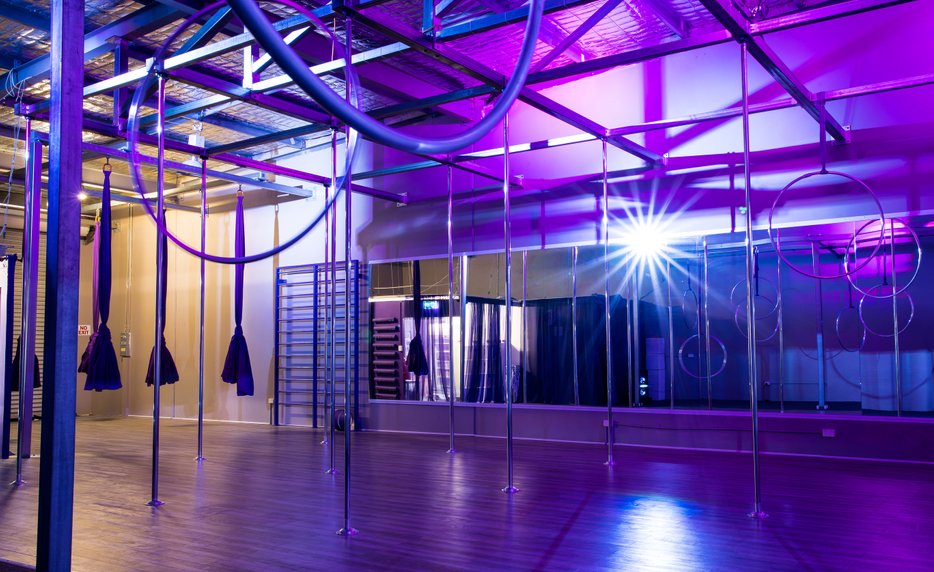 Frequently Asked Questions
What should I wear to my first class?
This is possibly our most frequently asked question. You're welcome to come in whatever activewear makes you feel most comfortable. In the beginning, leggings are absolutely fine however, you will find that shorts will help when it comes to needing a bit more grip later down the track. Socks are also very handy. We do recommend that you bring a pair each week "just in case''.
Do I need upper body strength or to be physically fit to start pole dancing?
No. Our class plans are designed to suit all fitness levels. Each move is broken right down for you and there is an instructor there to help you every step of the way. You'd be surprised how quickly you will start to see improvement.
Do I need to have a dance background?
A dance background would definitely be helpful but is not required at all. Did you know that there are so many famous pole dancers that have no previous experience either? Pole dancing is a versatile sport that caters to everyone.
How much does it cost?
Every studio's fees are slightly different but a class with us is usually between $30-$35. A lot of studios will then offer further discounts for all extra classes.
Can we pay off our fees or is it paid upfront?
Yes. We offer weekly, fortnightly and monthly payment plans with the only upfront cost being $25.
Do you have childcare?
No. Unfortunately we don't have child care facilities at our studio. This is something we will be looking into in the future.
What if I can't make my class?
We offer automatic make-up classes that can be applied to your membership upon signing up. Message us today to enquire about our automatic make-up system.